Is This The Secret To Productivity?
W

e all want to be productive.

But a lot of the time, it can feel impossible. You can often feel like you're just never going to get things done.

When you're busy or you're trying to get a project off the ground, you need to be more productive than ever. But what's going to help you to get there?
A Good Morning Routine
Productivity definitely starts first thing in the morning. If you've ever noticed that you just can't focus on days that don't start well, you'll know the feeling. When you wake up early, you eat a good breakfast, and even exercise, you always feel great. And when you feel great, you get a lot of good work done!
Positivity
Okay, so this may sound a little strange, but hear us out. When you're feeling really down and you're not really in the mood to get things done, you won't. However, when you're feeling good, grateful, and incredibly positive, you'll often find that you're your most productive self. Now that can't be a coincidence!
The Best Combination Of Apps
And finally, you might also want to turn to technology. Because there's always an app out there that will help you to get your work done to the best of your abilities. Just take a look at the ten listed below. From Clear for list making to Dropbox for storage, with the right combination of apps your working day will stay efficient and you'll enjoy more productivity.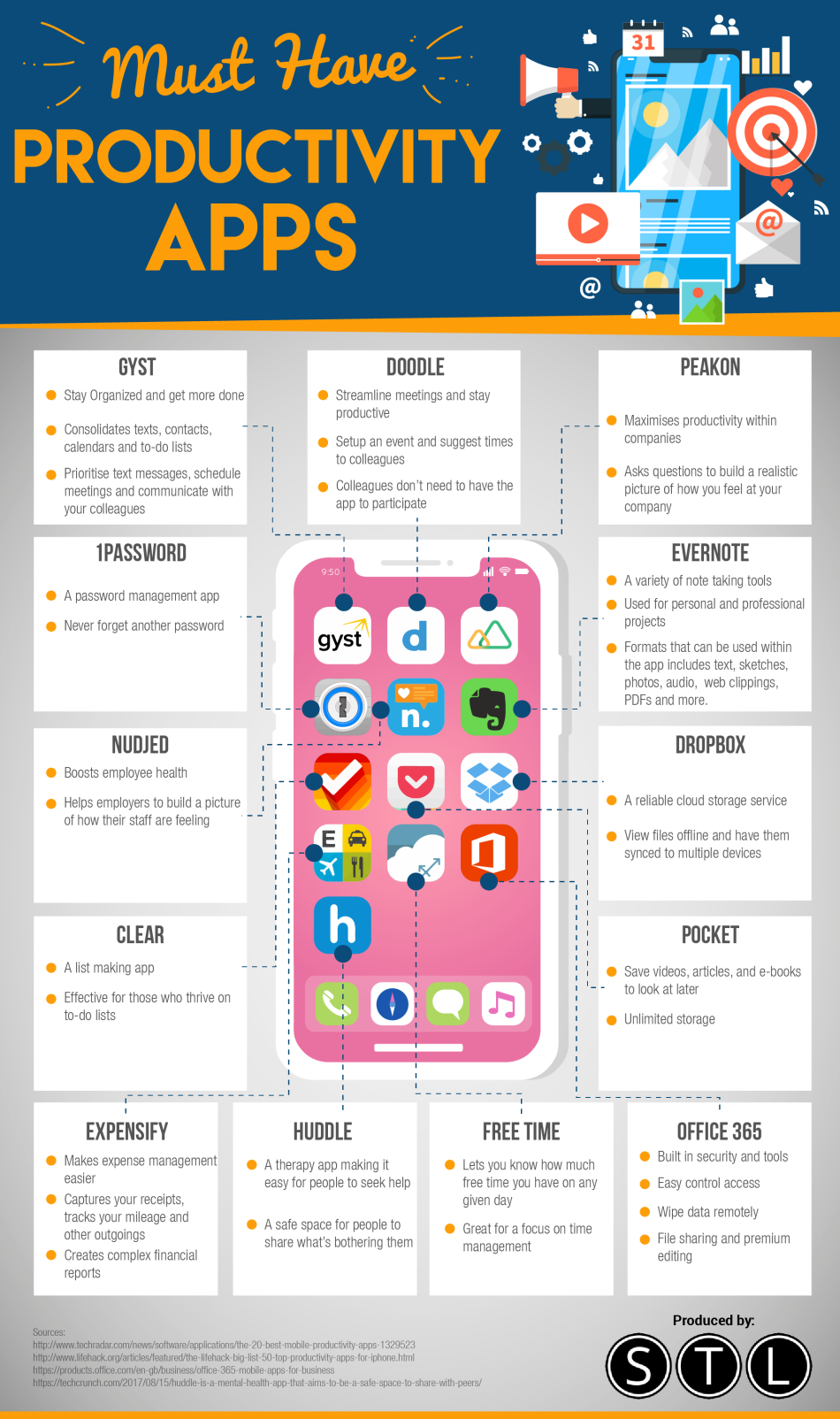 Infographic Design by have a great day